Boat Winterization

 SERVICES
Boat Winterization

  SERVICES
Boat Winterization For Serious Boaters
Boat Winterization performed on time and 100% correctly is paramount for preserving the integrity of your boat's engine. Save money by avoiding costly repairs due to freeze issues, and rest assured that your winterization is performed right and to it's fullest extent.
The winter of 2022-23 brought the most extreme freezing temperatures to Georgia in over a half-century. Of the hundreds of boats that Lakeside Marine winterized, we did not have a single freeze issue.
Our winterization methods are thorough and performed to the highest standards of marine service. We protect your valuable asset, and all work is performed by our certified technicians who know every aspect of your marine engine.
Don't skimp on your winterization by going with a budget service. Your investment in your boat deserves the freeze protection that our premium boat winterization ensures.
Think Ahead…
Fall is the time to address issues on your boat, both big and small, while they are still fresh in mind. By addressing issues early on, you'll be assured a smooth launch come Springtime.
Keep in mind, that it is a fact that an engine stored with clean engine oil literally lasts 50% longer! Removing contaminants from your engine prior to storing your boat is far superior to waiting to change your oil come Springtime.
Also, changing the fuel filter and water separator in the Fall season will ensure clean fuel delivery come Spring start up.
Similarly, get the gear oil changed in your outdrive, have your bellows inspected, and power trim hydraulics checked, so there are no surprises in the Spring when you're ready to hit the throttle.
Learn about the 3 levels of boat winterization that we offer below, and proceed with confidence knowing that your precious asset receives the highest level of care at Lakeside Marine.
Draining the water from the engine block & exhaust
Back-filling the cooling system with anti-freeze
Stabilizing the fuel tank system
Ask about: Be prepared for next boating year – Ask about post-season maintenance 

Premium fluids

Customer Preference – At your request we will fog the engine. Additionally we can remove your battery terminal if that is how you choose to store your battery.

Winterize Engine and Stabilize Fuel. Price $299
Engine Winterization + Oil Change
Draining the water from the engine block & exhaust
Back-filling the cooling system with anti-freeze
Stabilizing the fuel system
Oil Change – Drain & replace engine oil & filter with OEM recommended fluids
Ask about: Premium fluids
Customer Preference – At your request we will fog the engine. Additionally we can remove your battery terminal if that is how you choose to store your battery.

Winterize Engine plus oil change and oil filter. Price $559
Engine Winterization + Oil Change + Gear Oil Change
Draining the water from the engine block & exhaust
Back-filling the cooling system with anti-freeze
Stabilizing the fuel tank system
Oil Change – Drain  & replace oil with OEM recommended fluids
Lower Unit fluid & vent seals/gaskets replacement
Customer Preference – At your request we will fog the engine. Additionally we can remove your battery terminal if that is how you choose to store your battery.
Winterize Engine + oil change and filter + outdrive gear oil change.
Price: $689
Outboard Motor Winterization
If your boat is powered by an outboard motor, it is important to store it for winter properly. Outboards are generally self-draining, and therefor don't require the freeze protection process of an inboard. However, it is imperative to stabilize the fuel, to change the oil, and change the lower-unit gear oil. It is a fact that a motor stored for the winter with clean engine oil literally lasts 50% longer! This should not be overlooked, therefore get the oil changed in the Fall season. It also makes sense to change the lower-unit gear oil in the Fall. By removing contaminants prior to storage, you prevent corrosion in the gears that drive your propeller. Furthermore, it is advantageous to change your water separator and fuel filter. By properly addressing these recurring fall maintenance items, you are setting yourself up for a smooth Spring launch, and a trouble-free season of boating.
Outboard Motor Winterization Pricing:
Stabilize fuel throughout entire fuel delivery system + Change Oil
Stabilize fuel throughout entire fuel delivery system + Change Oil + Change Gear Oil in lower-unit
Stabilize fuel throughout entire fuel delivery system + Change Oil + Change Gear Oil in lower-unit + Replace Water Separator + Replace Fuel Filter 
Winterization is a necessary part of boat maintenance.  Winterization prevents cracks in the engine or the exhaust system that can happen due to the water freezing.
LAKESIDE MARINE TWO-STEP WINTERIZE METHOD
Lakeside Marine and Motorsports utilizes a two-step winterize method which starts with adding fuel stabilizer to the fuel tank first. We do this because while most service facilities do this right before they leave. Our method allows the stabilizer to spread throughout the entire tank as well as get drawn into the fuel line – stabilizing not only the tank itself but the fuel lines, filters, injector rails, injectors, carburetor bowls – the ENTIRE fuel system. After stabilizing the fuel we start and run the engine(s) bringing them up to operating temperature. This ensures the full cooling system is "open" when the antifreeze is added.
We have discovered over the thousands of engines we have winterized that this method also significantly reduces impeller failure upon spring start up. When the system is drained and the rubber impellers sit dry for months without moving, the sudden cranking of them in the spring often shears blades off instantly causing overheats on the first moments of the first boat ride – not a way we want to start our boating year! We are proud to stand behind our quality work and ensure our winterizations safely protect your boating investment – improving both your equipment and your family's time on the water!
We offer a few different packages here but remember – all our winterizations are done the same. The packages are just some different service packages to some of the most common things performed at the end of the boating season with some savings built in versus getting these done ala carte. If you need further services we would price them as usual and then apply a discount according to the level of service offered.
After the motor reaches operating temperature, our technicians remove all brass plugs, quick drain / blue plugs, quick drains, etc., (whatever style of drain your engine has) and drains the exhaust, block, manifold, etc. of all the "sea water" – meaning as much as possible that could freeze. Every single engine configuration has a "low" spot that will hold at least some water (another reason we only offer one method of winterization) so we re-install all the plugs and flush from the drive / lower unit intake up with antifreeze until the exhaust discharges the tell-tale pink, meaning the antifreeze has backfilled the entire cooling system and is now overflowing out, meaning the entire system is now protected.
LAKESIDE MARINE AND MOTORSPORTS WINTERIZATION GUARANTEE
Our winterization should be considered a full, true, or complete winterization. We do not offer any winterizations that offer more or less protection than another. At Lakeside Marine and Motorsports we want everyone to be 100% comfortable with the work performed and rest assured they made the right choice. For starters, our winterizations do not require a technician returning back to your boat to summarize it for you (incurring additional costs). We leave the boat ready to go back into the water unless the customer requests us to disconnect the battery lead(s). We have seen many instances where a lesser service was provided, resulting in a cooling passage with blockage – creating internal cracking, intake manifolds not being properly drained; "quick drains" getting missed in hard to reach locations causing unnecessary and costly repairs – and worse, more down time!
Please Read: Additional Services on Request
Please ask your service advisor about the following services. We naturally assume these are not issues, and will only perform these winterization services when necessary at the request of the customer.
*Additional services on request include: removing battery leads and fogging the intake
**More than 3 gallons anti-freeze will be charged extra.
***Ask about Premium fluids and filters  & lower unit filter replacement
All services are a basic estimate.  To receive an accurate quote, please call us with details about your boat.  Pricing is based on a variety of factors including type of fluids, services received, and type of winterization
Battery Lead Removal
Battery lead removal is a service to prevent discharge if no battery tender is going to be left attached.
Fog the Intake Manifold
Upon request our technician will fog the intake manifold. Some people choose to do this while others do not. The primary candidate for this is someone who plans to really let their boat sit for an extended period. A large amount of our customers opt out of this as it can often cause premature spark plug failure. Our service advisor can help with this decision. 
Winterize Additional Systems - Plumbing, Ballast Bags, Etc.
Upon request our technicians can winterize your additional systems. An additional system is something in addition to a boat motor that needs to be winterized. A sink or toilet for instance. A ballast bag that holds water or maybe your ski boat has a heater for cold weather boating. These are susceptible to damage from freezing and need to be winterized. We charge per system since every single boat is unique and a lot of people choose to never utilize their toilets or sinks, etc therefore do not need to be winterized. We do not assume someone wants us to and instead leave it up to the customer what they want done. 
Fluids & Filters - Lower Unit Servicing
Commonly referred to as "fluids and filters" on a boat. This would include draining and refilling the lower unit fluid with the proper gear oil. In every drive service we replace both the drain and vent seals/gaskets. This is included in the listed price.
Transmission/v-Drive Drain & Fill - Filter Replacement
If you have an inboard boat (without lower unit) this same price would apply for a transmission/v-drive drain and fill. The filter can be replaced by request only for the additional cost of the filter and time. See your service advisor for details.
Premium Fluids
Lakeside Marine and Motorsports offers *OEM fluids and filters in every single oil change. If you have a MerCruiser – you get the manufacturer recommended oil and weight from MerCruiser for that specific engine. Got a Volvo Penta? You guessed it – factory Volvo Penta parts and fluids to protect your engine.
*OEM – Original Equipment Manufacturer

Fall Proactive Boat Maintenance Program


oil/ filter change



drive service fluid change



top-off engine fluids



top-off hydraulic fluids



inspect steering, tilt, and trim hydraulics



grease all fittings



air filter maintenance



fuel filter replacement



belt inspection



battery strength and charging inspection



wiring and connection inspection



18 point bow to stern inspection



transport service available
A Full List of Fall Boat Services to Consider:


oil change



drive service/ lower end service



bellows and gimbal inspection



power tilt maintenance



trim tab maintenance



steering system checks and inspection



throttle/ shift maintenance



top-off engine fluids



top-off hydraulic fluids



air filter maintenance



fuel filter replacement



belt inspection/ replacement



ignition tune up



new spark plugs and wires



check battery strength and charging



inspect wiring and connections



fire extinguisher and CO2 system checks



bottom painting



detailing with wash, wax, and interior cleaning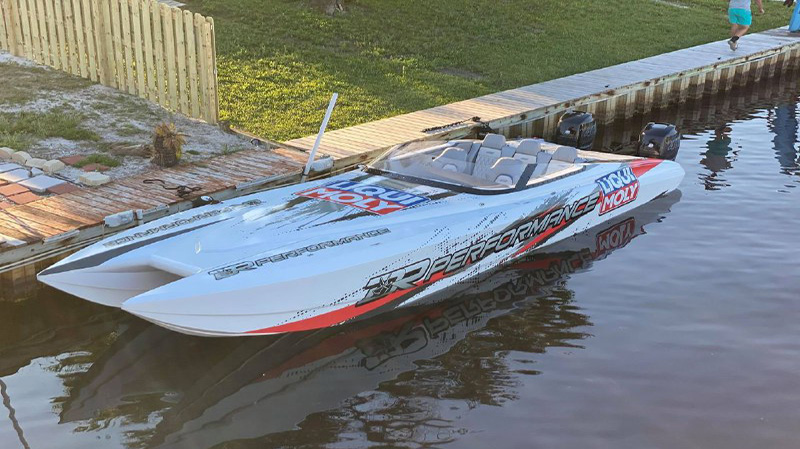 Back to School
Boat Schedule
At the end of the summer it's time to take note of all the things on your boat that aren't working 100% correctly. Fall is a time of year to look ahead and get maintenance done now while issues are fresh in mind.
Create a punch list of items that need to be addressed, or a wish list of upgrades you've wanted to get accomplished. Come spring, you'll be glad you acted now.
Fall is also a time to look ahead and pre-reserve your boat winterization service and schedule your boat for storage. By planning ahead, you'll get vital services performed on time before a sudden change in autumn weather catches you off guard.


Oil change,



Out drive or lower end fluid change



Impeller service



Tune-up



Power trim service



Fuel line inspection



Stereo or electronics upgrades



Throttle and Steering inspection



Fiberglass Repair



air filter maintenance



Custom LED lighting installation
Fall is the start of the boat maintenance season. The steps you take in addressing repairs, performing preventative maintenance, and handling the routine maintenance NOW set the tone for your next boating season. You'll want to prepare your boat for the upcoming season, and at the same time, address all of your boat's operational and performance issues while they are still fresh in your mind.
"Out of sight, out of mind" should not apply to maintaining your boat. Don't suddenly let your memory be jogged with repair issues in the springtime when you should be ready to go out and enjoy boating. Meanwhile, the marina shop is jam-packed with service customers. The wise boat owner plans ahead and does maintenance in the fall and winter seasons when shop technicians can give your precious craft their fullest attention.
Fall boat service is often performed in conjunction with boat winterization. By addressing all of your boat maintenance and repair issues in the fall, you are preparing your boat for a seamless launch in the spring.
Here's what our fall service includes:
Inspection and software updates
Our fall service is more than just a standard winterization. Upon arrival, our 5-star certified technicians do a thorough 40-point inspection on your boat to get a baseline for its current condition. From there, we install all recommended software updates and service bulletins from the manufacturer. Our goal is to keep your boat in top running condition at all times.
Freeze protection
Next, we apply an anti-corrosive, marine-grade antifreeze, stabilize your fuel, and winterize any ballast systems. The key here is freeze protection.
Upgrades
We take care of any upgrades that you'd like to have ready for next season. Common upgrades include adding underwater lighting, heating, sound systems, and cruise control. When scheduling your fall service appointment, be sure to make note of any upgrades you'd like to do this off-season, so you won't have to miss any days on the water during boating season.
"I brought my jet ski in for a diagnosis and they ended up fixing it for the same price of the diagnosis. Great guys, even better service. 👍🏼"
"Dane and his crew are one of the best in the business. Great service, fair pricing and get the job done on time or sooner. We also use their mobile boat services."
"Fantastic Staff!! Customer Service Is The Best In The Business! Great Local Company - Gary Is A Super Representative Of The Company - Call Him!"
"I wouldn't take my boat anywhere else. Dane is knowledgeable, fair, and the customers always come first."
"Highly Recommend! Quality service, AMAZING staff and customer service. Will definitely use again!"
"The customer service at Lakeside Marine is above and beyond and Quality. Love these guys they will treat you fair."
SERVICE AREA: Located in Gainesville, GA and serving all of the surrounding Lake Lanier Communities including Hall County, Forsyth County, Fulton County, Gwinnett County, and Dawson County.
Schedule My Boat Fall Service