Jet Ski

Repair

ON LAKE LANIER
Our Professional Technicians service Sea-Doo and Yamaha Personal Watercraft to the highest marine standards.
E

Oil Change

E

Tune Up

E

Impeller Service
E

Engine Service

E

Fiberglass/ Gel Coat Repairs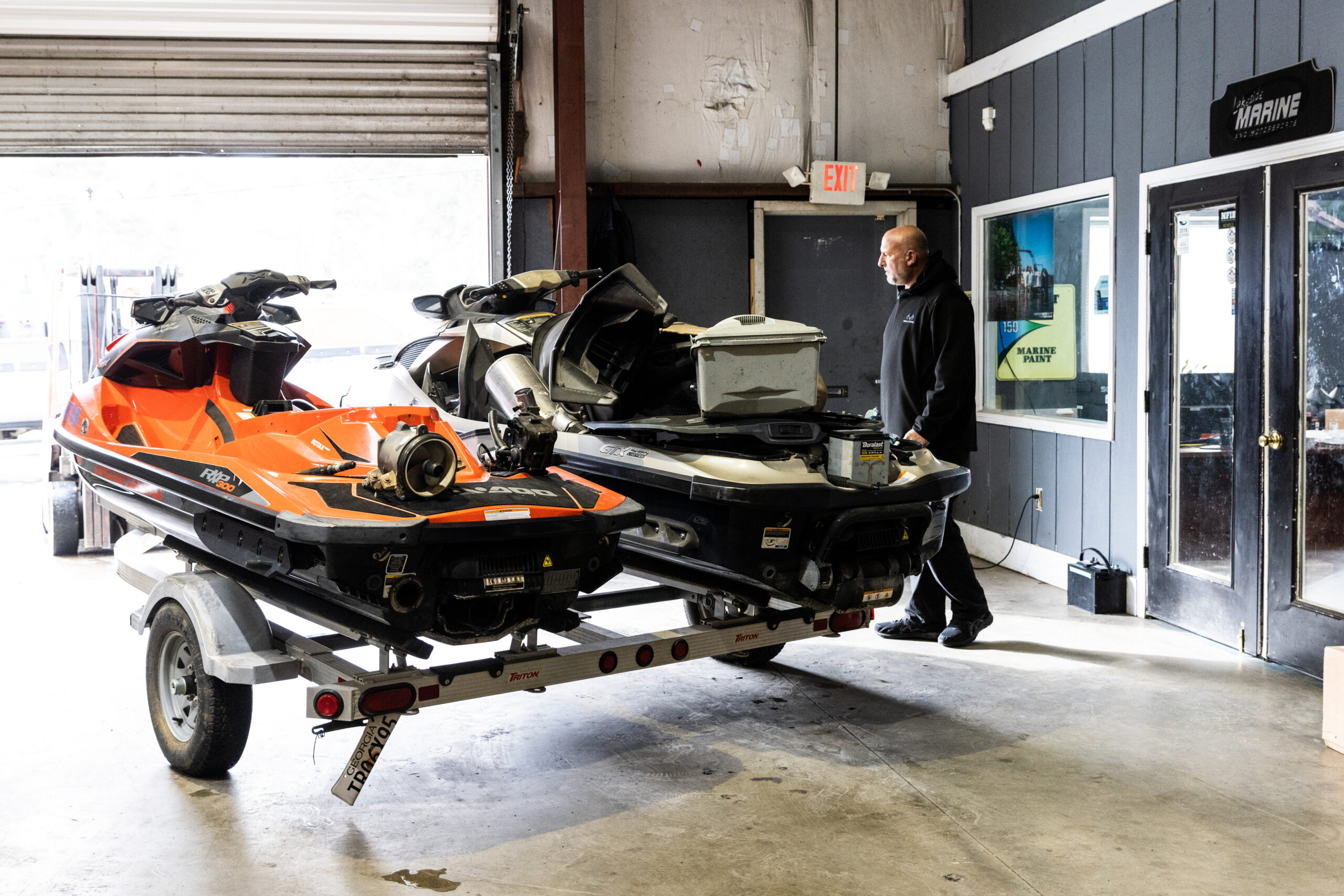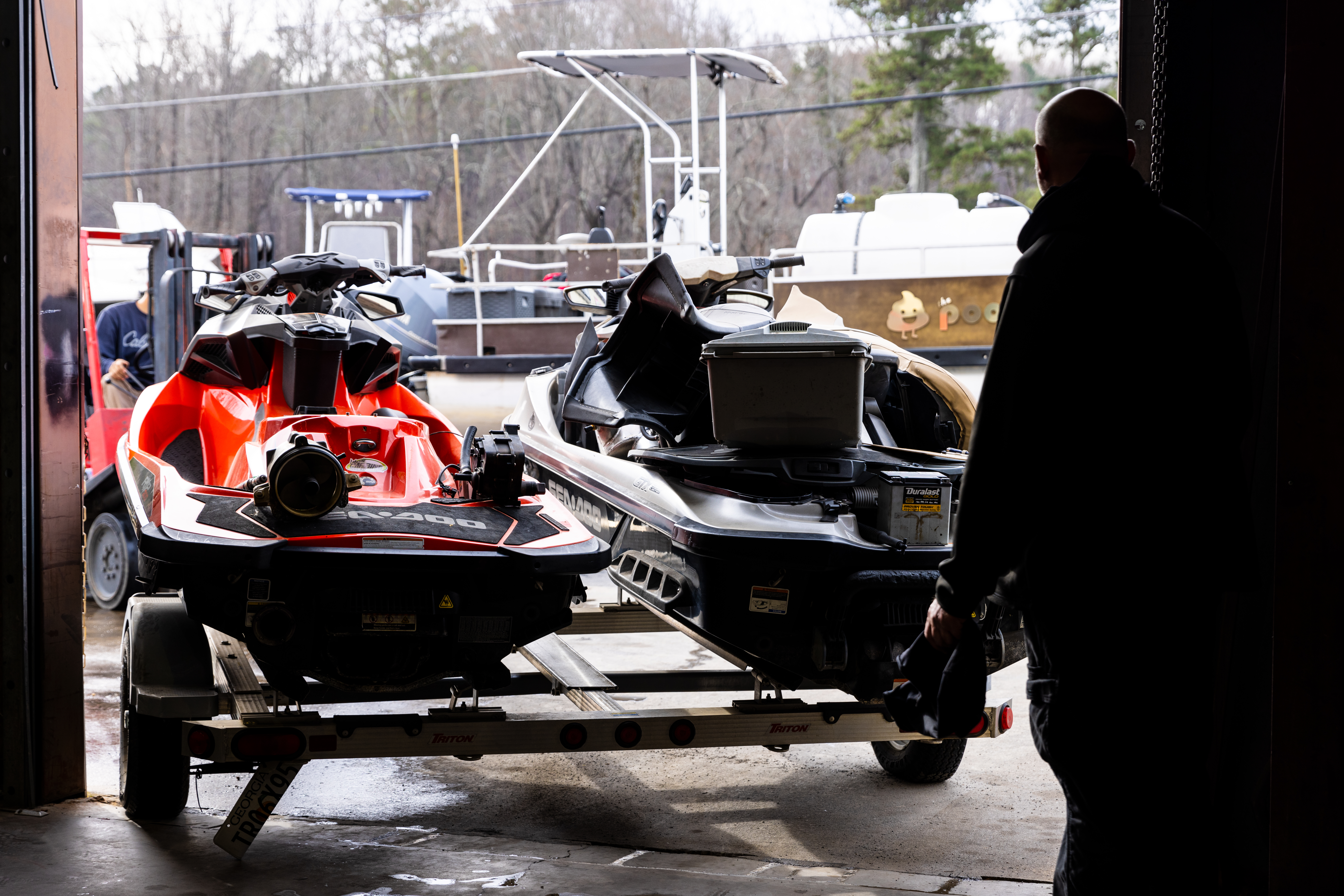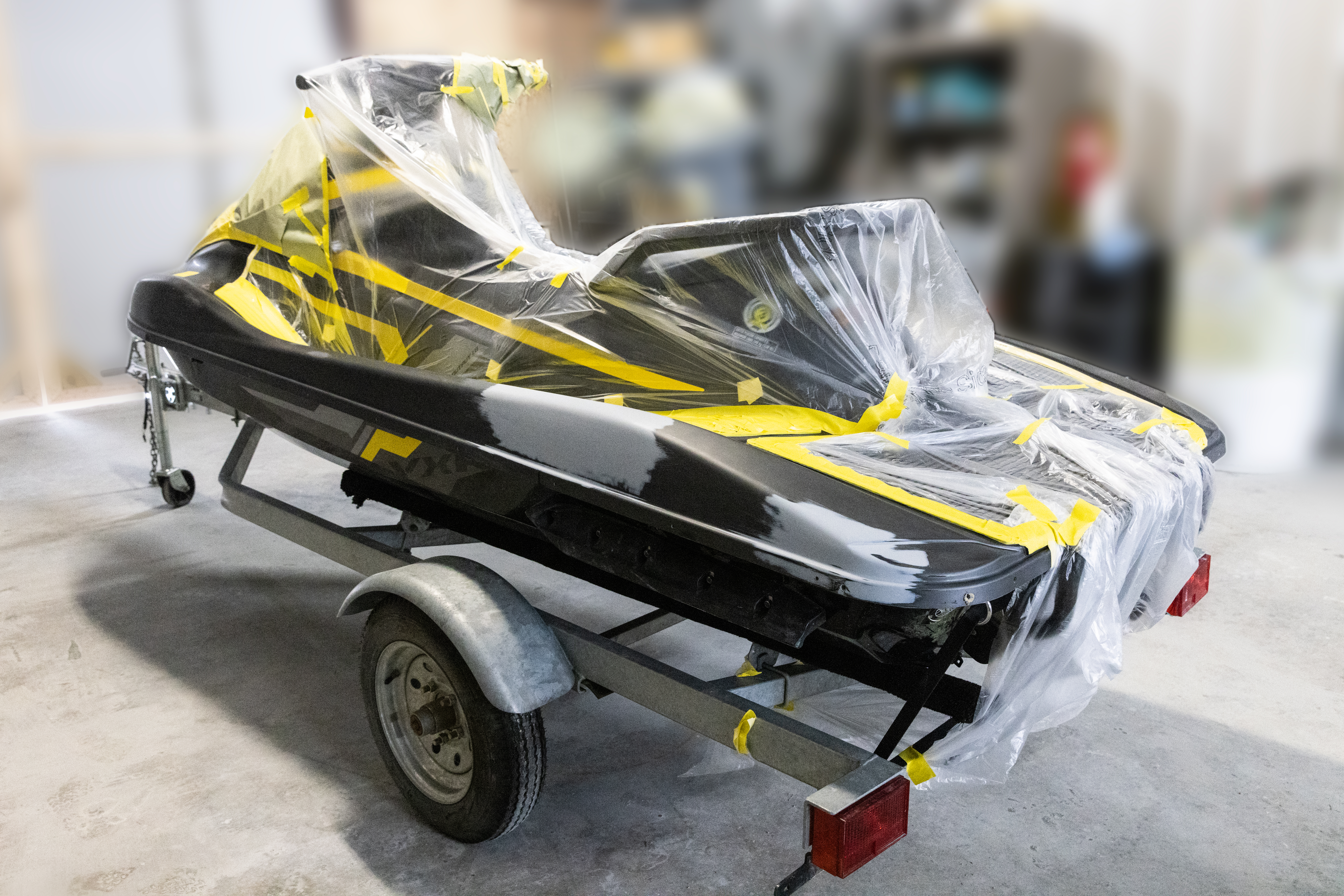 Our Jet Ski

Repair Services:
We specialize in the repair and maintenance of Sea-Doo and Yamaha Personal Watercraft. We are committed to providing advanced service knowledge that enhances your riding experience. Our certified mechanics utilize the latest technology and diagnostic equipment to maximize your engine power and efficiency at all running speeds.
Frequent Oil Change
is the number one factor for engine longevity. We use only the best marine engine oil and OEM filters.
Diagnostic Tests
give us advanced information on the running performance of your PWC. By correctly assessing and pinpointing where service should be performed, we save time and money by preventing unnecessary repairs, while maximizing overall performance excellence.
PWC Engine Tune-up
enhances power and acceleration, while reducing fuel consumption. A properly tuned motor also makes for easy engine starting for both cold and warm starts.
PWC Electrical Repairs
are sometimes required because personal watercraft are run hard and take a constant pounding in a marine environment. Our techs are experts in electrical assessments and repairs specific to harsh marine conditions.
Jet Drive Service
is performed to the highest standards combining know-how of certified techs and OEM parts to create a like-new ride.
PWC Fiberglass Repair
both above and below the waterline keeps your craft watertight and protects components under the hood. Our repairs create a like-new aesthetic appearance, while enhancing structural integrity.
Customer Satisfaction
is our goal. Our service team strives to exceed customer expectation in every way, leading to an unmatched service experience. It's the reason our loyal customers have voted us Best Boat Repair Shop on Lake Lanier for three consecutive years. Let us serve you and earn your trust as your new go-to boat shop for all marine service and repairs. We look forward to serving you.