Our loyal boat repair customers return to us year after year for two simple reasons. First, their boat is always serviced and repaired correctly. And second, exemplary customer service exceeds their expectations every time. This is why our customers refer Lakeside Marine's boat repair services time and again to friends and other boating enthusiasts. We have earned a reputation for being the best boat repair shop on Lake Lanier, and we look forward to fulfilling all of your needs.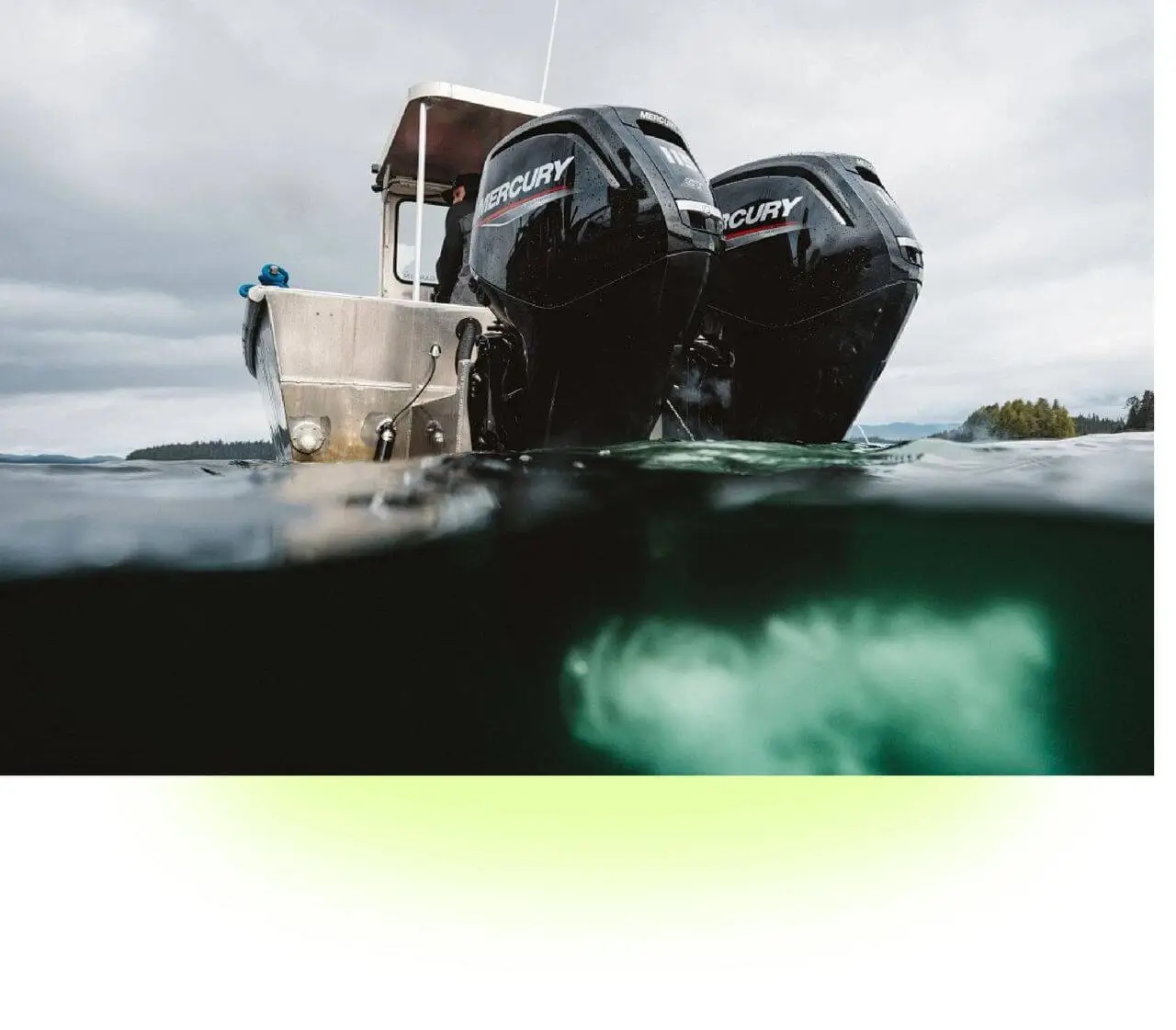 One Stop
shop
Lakeside Marine mechanics perform all aspects of boat maintenance and boat repair.
Best
Prices
We do not overcharge for our boat services. In fact, we offer discounts to our loyal customers and continually strive to efficiently address all boat repair issues encountered.
Clean and
safe facility
We take pride in keeping a clean, professional, and modern boat repair shop.
Trained and
Talented Staff
We are a 5-star full service center and our certified technicians are professional boat mechanics.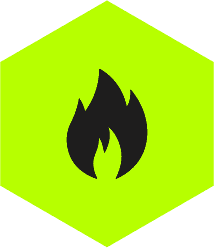 Boat Engine Services
We can do oil changes, fuel maintenance, air intake system, air filters, water pump repair, transmission repairs, engine coolant, and more.
Custom Boat Trailer Sales
Your go-to source for in-stock boat trailers ready for pick up or delivery. We have every type of trailer for every style of boat. Right here and in-stock.
Boat Winterization Specials
Boat winterization is essential annual boat maintenance. Be proactive and get in completed early along with other maintenance and repairs.
Professional Outboard Service
Take care of your high-performance outboard motor, and it will take care of you. We provide spark plug replacement, engine oil & filter change, lower unit gear oil change, propeller shaft grease & seals inspected and more.

Featured Inventory & Boats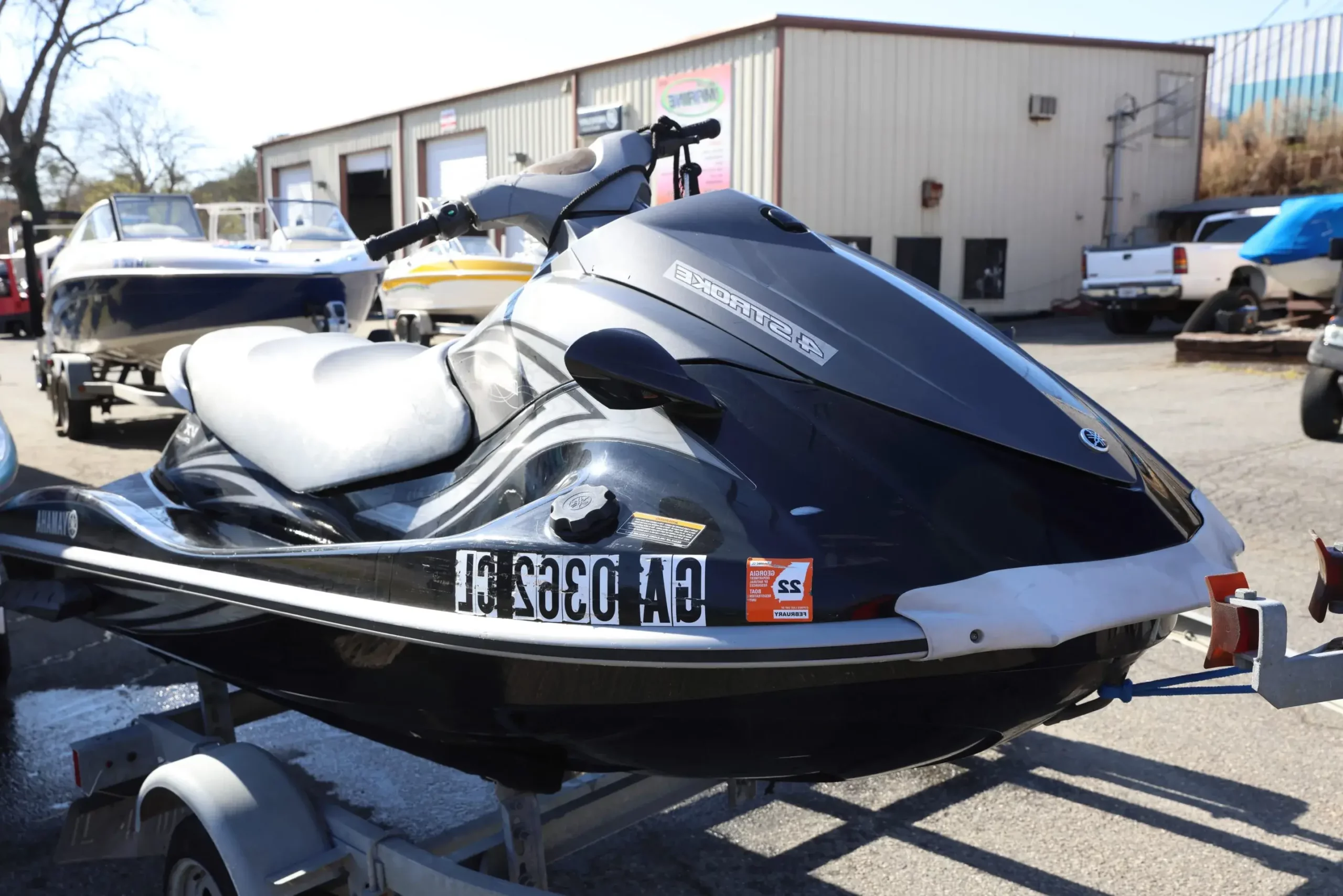 2008 Yamaha VX Deluxe
The 2008 Yamaha VX Deluxe is for people who like active marine sports riding and prefer a freer riding position. This model has a sports type seat that will be appreciated because it allows greater freedom of sitting position for the rider and passenger. The 2008 VX Deluxe is powered by a compact, ultra lightweight, four cylinder, 1052cc, DOHC, 20 valve, liquid cooled Yamaha MR 1™ four stroke engine. The V hull of the VX Deluxe is designed to be light and strong and to provide excellent maneuverability, handling and comfort. The VX Deluxe offers aggressive styling, exceptional economy, stunning performance and all round ability, but included in its comprehensive specification are extra luxuries like mirrors that help the driver to keep an eye on wakeboarders and skiers in tow, reverse gives this waverunner superior maneuverability making it easier to dock and launch and the Yamaha remote security system with 'L' mode. The 19 gallons of total storage, the comfortable one piece seat, the extra large boarding platform and the remote transmitter that helps you easily to set Low RPM Mode for better fuel efficiency, or to disable the ignition when you leave your vehicle unattended makes this waverunner the perfect one for you. With its aggressive styling, exceptional fuel economy, stunning performance and all round ability, the VX is a great way to enjoy your adventures in the wonderful world of watercraft.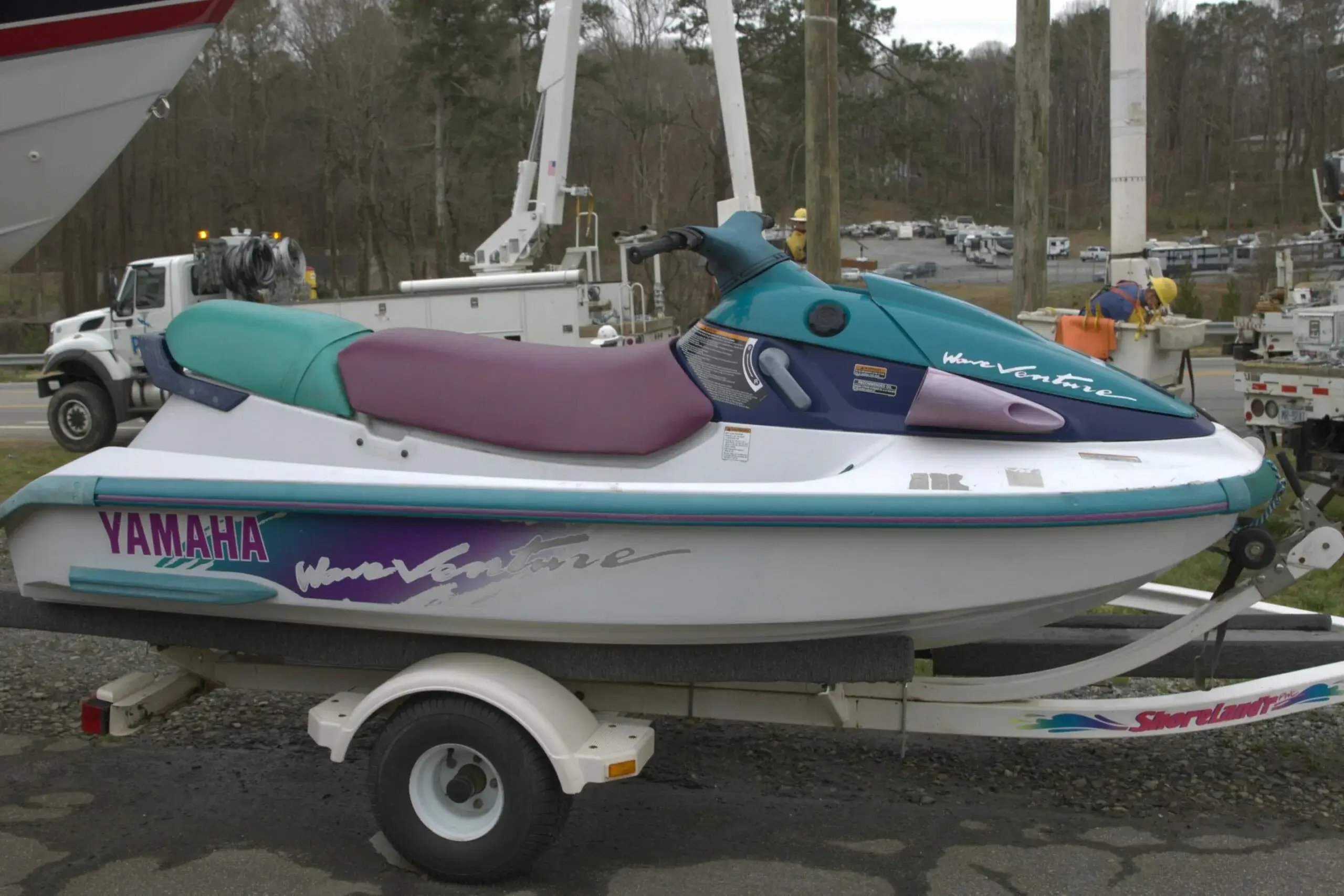 2015 Yamaha VX Crusier
The 1995 WaveVenture 700 debuted as the first full-sized 3-seater Yamaha PWC. It was built on a large and stable platform and utilized a 701cc, 2-stroke twin engine. This model was the smallest sibling in the Venture family next to the more powerful WaveVentrue 760 and WaveVenture 1100.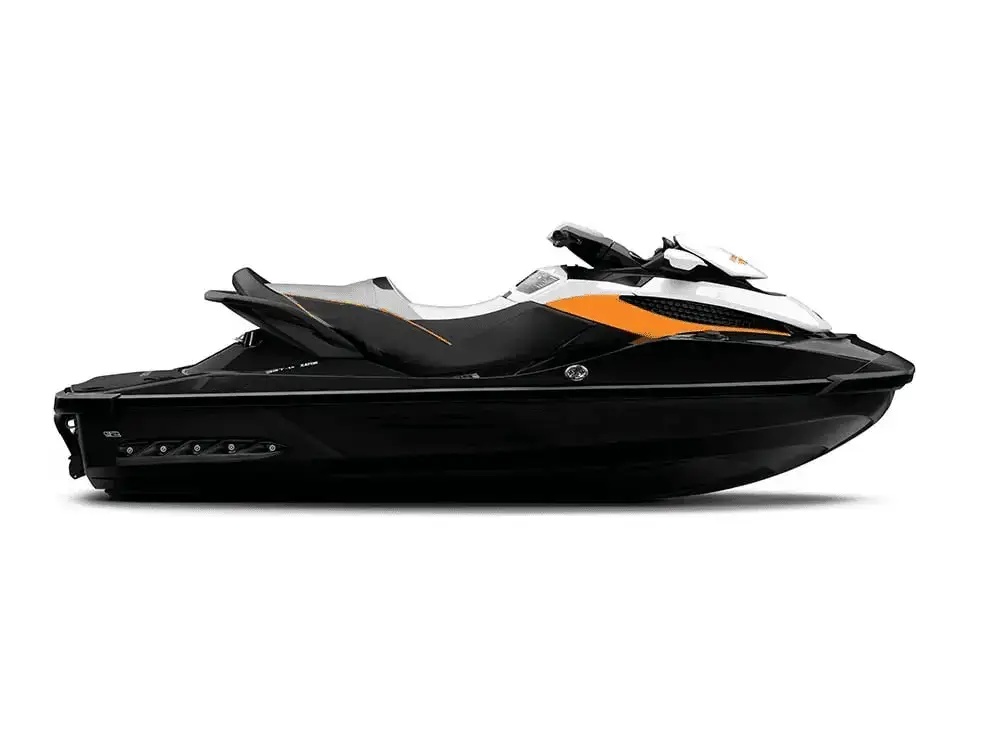 2010 Kawasaki Ultra 260x
This watercraft was designed with one thing in mind: performance. With the exclusive benefits of iControl technology, saying this is an exhilarating musclecraft is an understatement. Your Sea-Doo RXT goes from 0-30 mph in 1.7 seconds, which gets you where you want to go seriously fast. The Sea-Doo RXT model also has, hands down, the best handling with an S3 Hull that is stepped to keep you glued to the water. And with ECO mode, you can have the ultimate in power and performance while still being up to 31% more fuel efficient than the closest competitive models.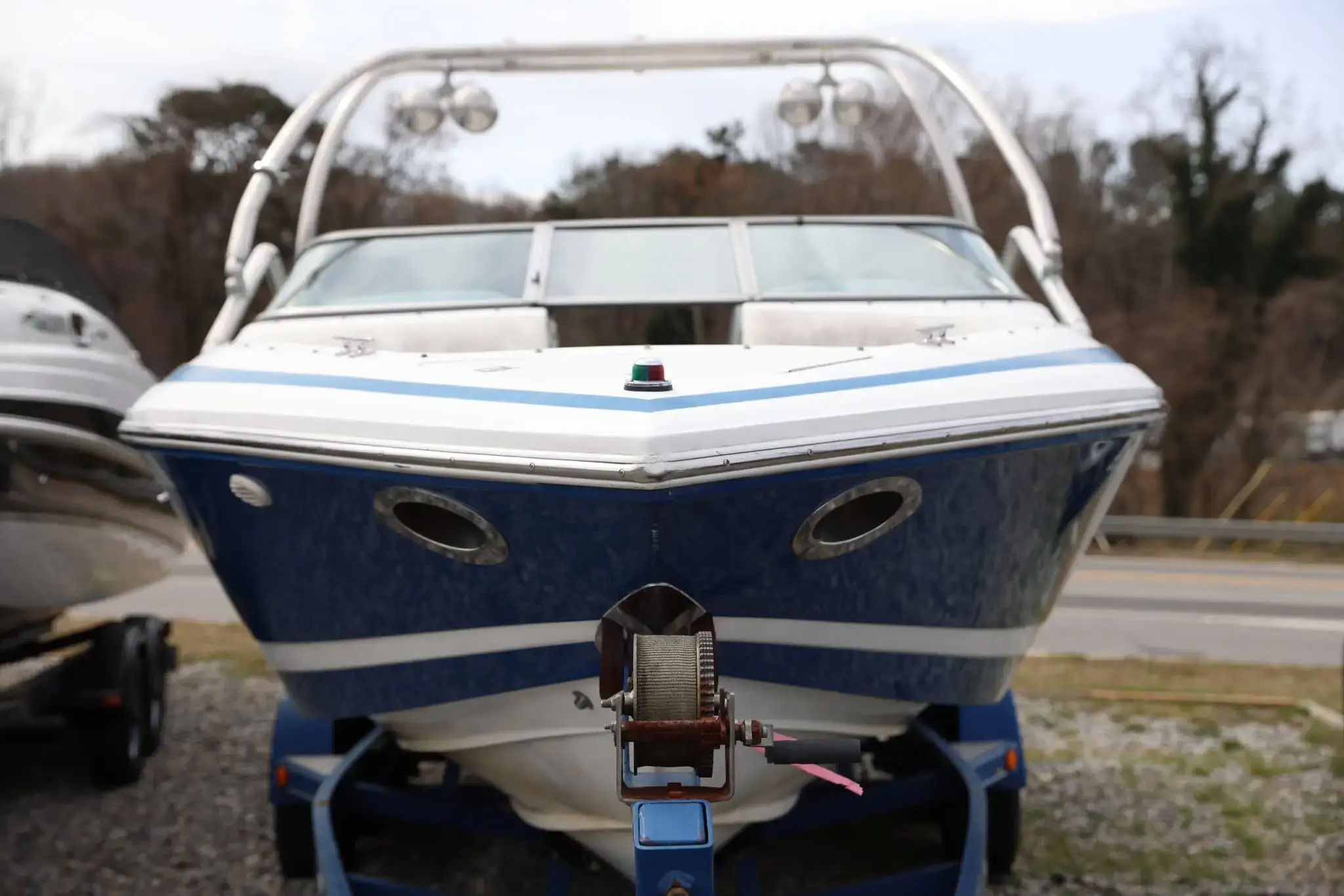 2002 Cobalt 246
Configured with two forward-facing captain's chairs and an L-lounge in the cockpit, the interior of the Cobalt 246 easily has room for six people. There's a walk-through transom and a walk-through windshield as well, making movement throughout the boat effortless.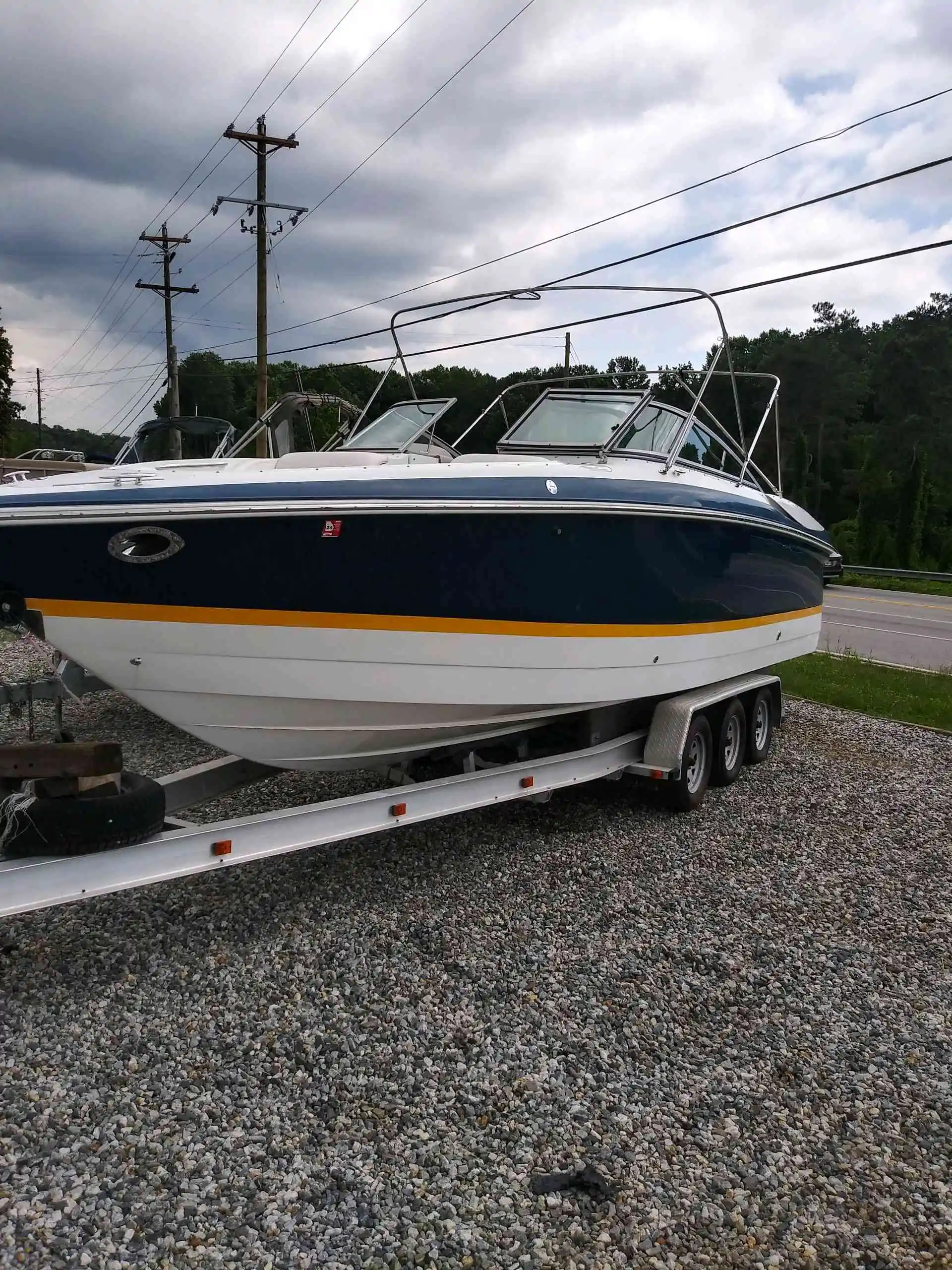 2005 Cobalt 282
The Cobalt 282 is as responsive to the captain as it is to her guests. For all its size and spaciousness, the 282 handles with the agility, and nimbleness of a far smaller craft. Even so, sheer volume remains a principle 282 virtue: large storage opportunities include dedicated fender lockers, a gigantic head compartment, a motor box ready to accept twin-power options (choices that will make the 282 something of a rocket), a big swim platform, a double-wide helm seat, and an artful design for an imposing hull that delivers a splendid ride in rough water. Standard equipment includes a sound system, a galley unit with sink, wrap-around seating, and a pump-out Porta-Potti.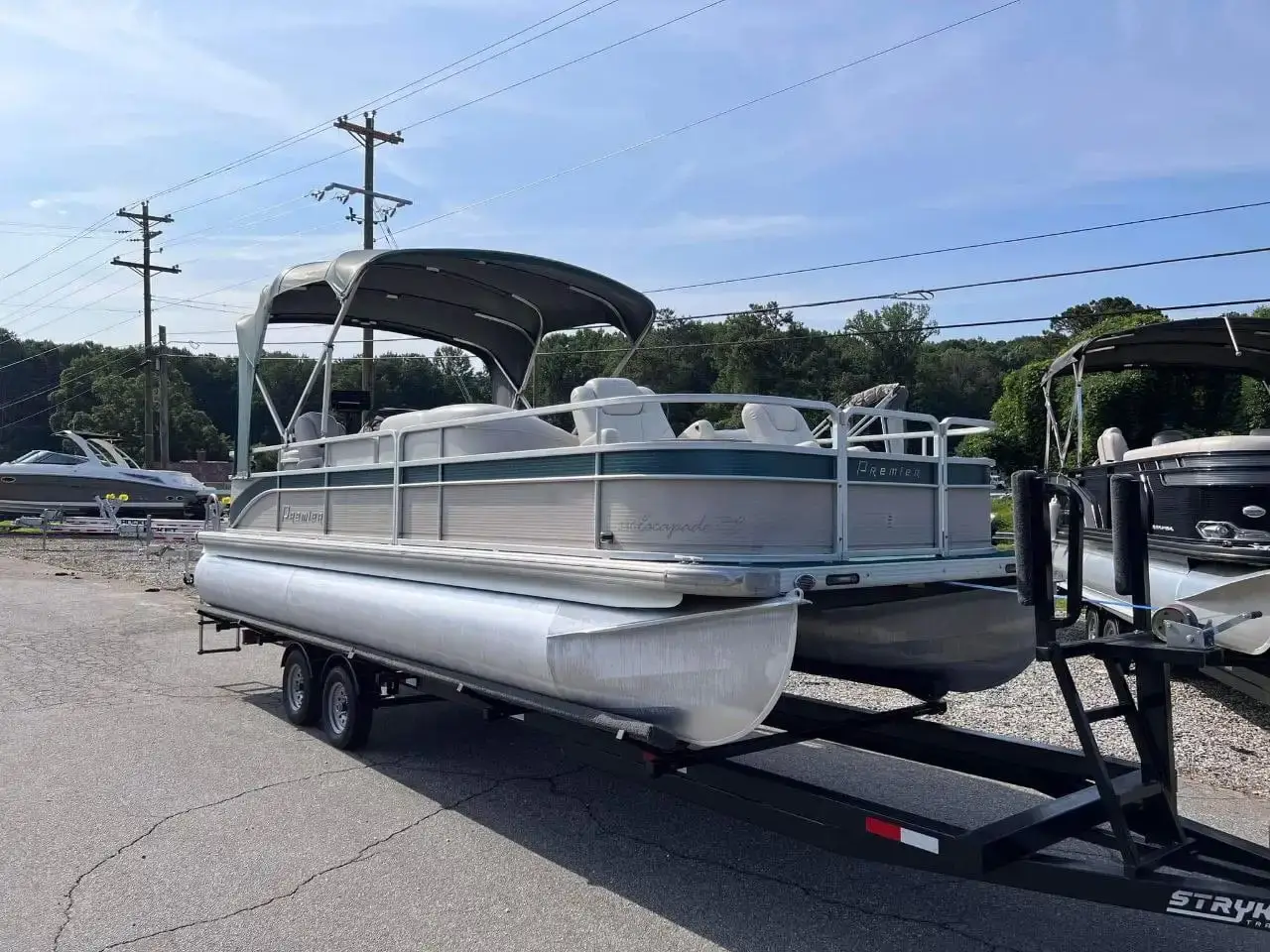 2004 Premier 230 Escapade RE
Relax on the lake in both comfort and style. This reliable pontoon boat is perfect for family fun and entertainment. This upscale model has comfortable upholstery and a beautiful captain's console. Add in the reliability of a 90HP Honda outboard motor, all at an easy price to afford. Instant financing available. Test drive it, and take it home today!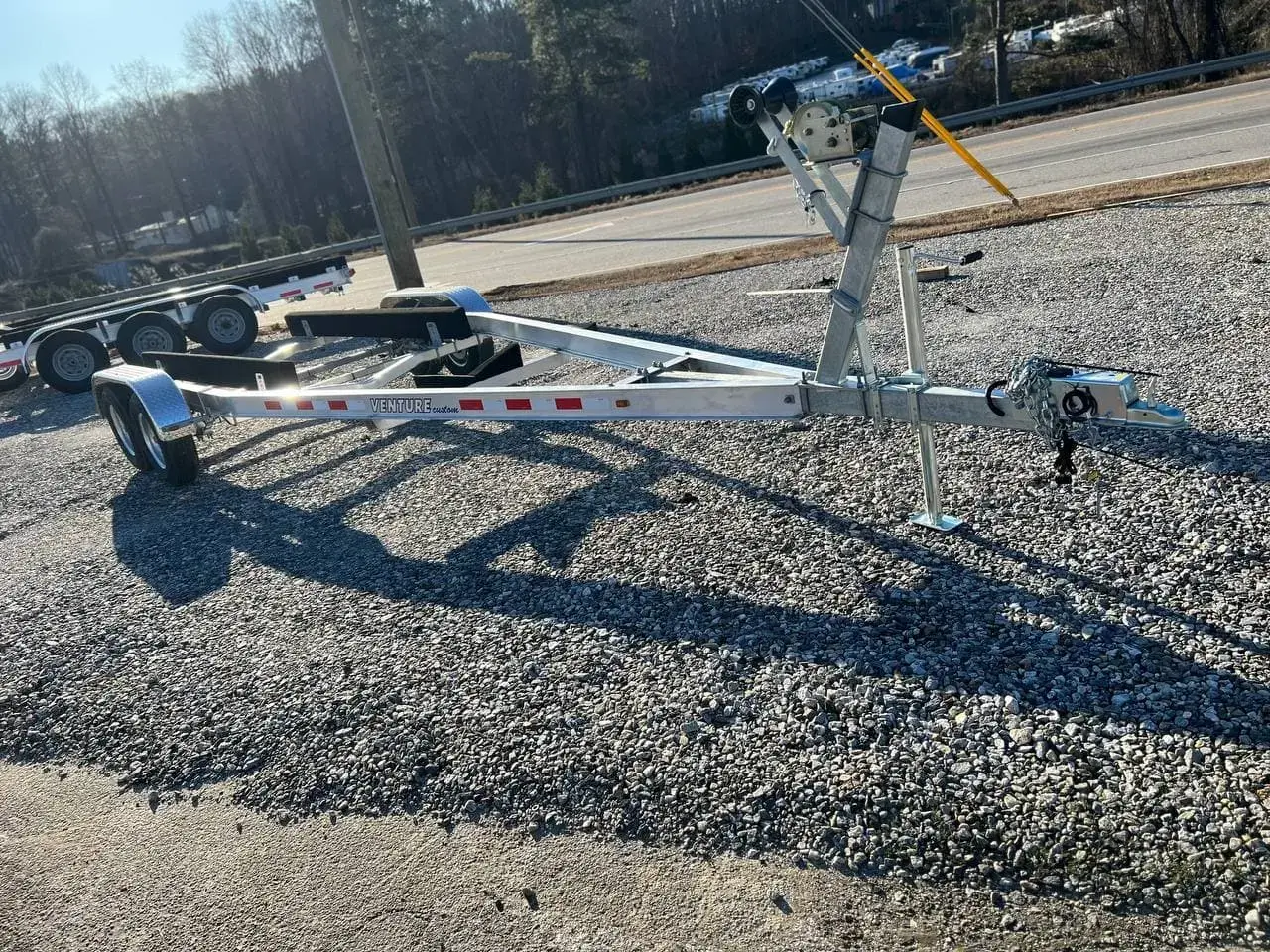 Venture Trailers VATB-5925 Aluminum Tandem Axle Bunk Trailer 5925 Load Capacity
Our line of aluminum trailers are a lightweight option that can help maximize towing capacity and increase fuel economy. They resist corrosion the best, making them a good choice if you frequent saltwater or marine environments.

Rocket Trailers C2812B / C2812 Tandem Axle Aluminum Trailer 10775 Load Capacity
28in. double torsion axle boat trailer, manufactured for boats between 27in.-28in. in length. This trailer has a net capacity of 10775 lbs with a GVWR of 12000 lbs and a trailer weight of 1250 lbs. Frame width is 80ft. and the overall width is 102ft.. A 2 516 ball hitch is required for towing this boat trailer.
Included are ST225 75D15D tires with galvanized wheels, stainless steel u-bolts and fasteners, LED submersible lights and guide polls.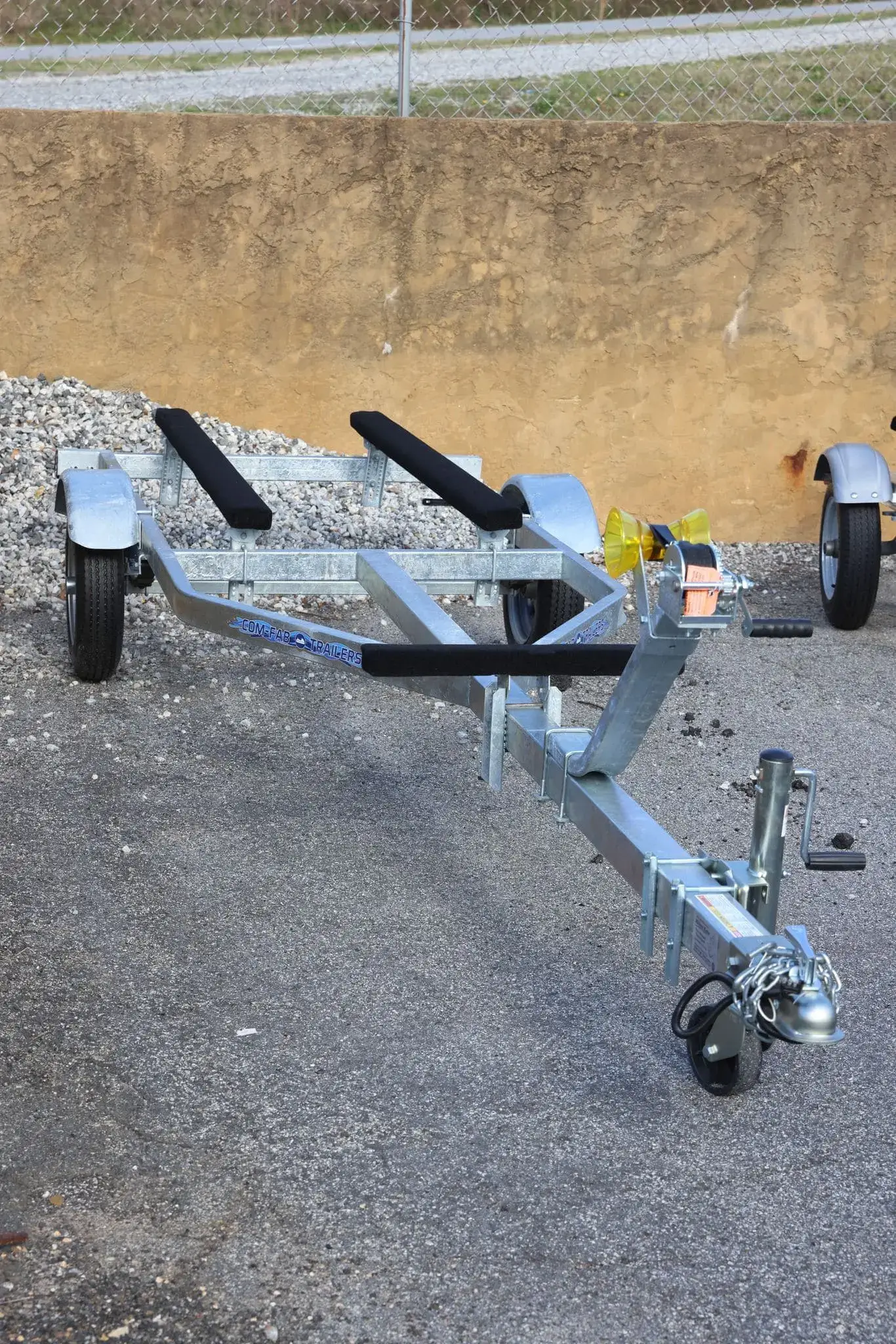 Com-Fab Trailers JBT1400G Single Axle Galvanized Trailer for up to 14' Jon Boat
Optional Side Swivel Tongue Jack Available
2″ x 4″ x 6′ Carpeted Pressure Treated Bunks*
Fits up to a 14′ Jon Boat
Carpeted Bow Support Bunk
5″ Poly Keel Roller and Bracket
600 LB Capacity Winch with Strap
4.80″ x 12″ Galvanized Tire & Wheel Assembly**
Super Lube Bearing Lubrication System for Quick and Easy Greasing Access
Submersible LED Lighting
Galvanized Hardware
We offer a 5-star full service center with skilled and specialized technicians capable of simple oil changes to in-depth wiring and engine repair. Count on us to exceed your expectations.
Boat Winterization
Winterize your boat to protect from freeze damage, and prepare now for a seamless spring start up. Avoid costly repairs by performing a true winterizing service.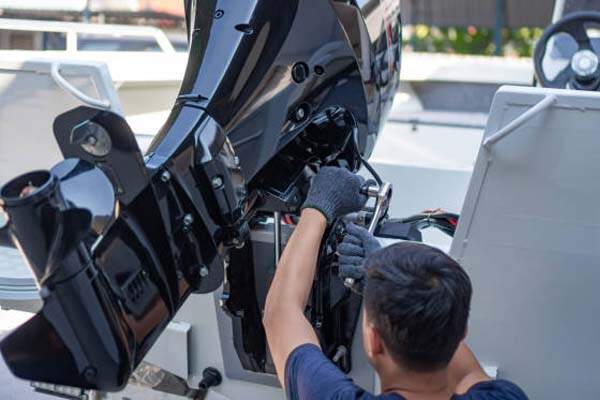 Annual Boat Maintenance
Fall is the start of the boat maintenance season. The steps you take in addressing repairs, performing preventative maintenance, and handling the routine maintenance NOW set the tone for your next boating season.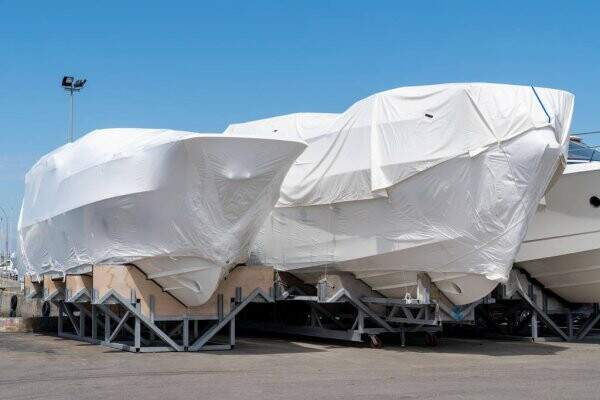 Storage & Shrink Wrap
The colder the temperature gets, the harder the shrink-wrap becomes—creating a tough, reliable protectant. The shrink-wrap will keep your boat out of the elements while keeping the interior clean.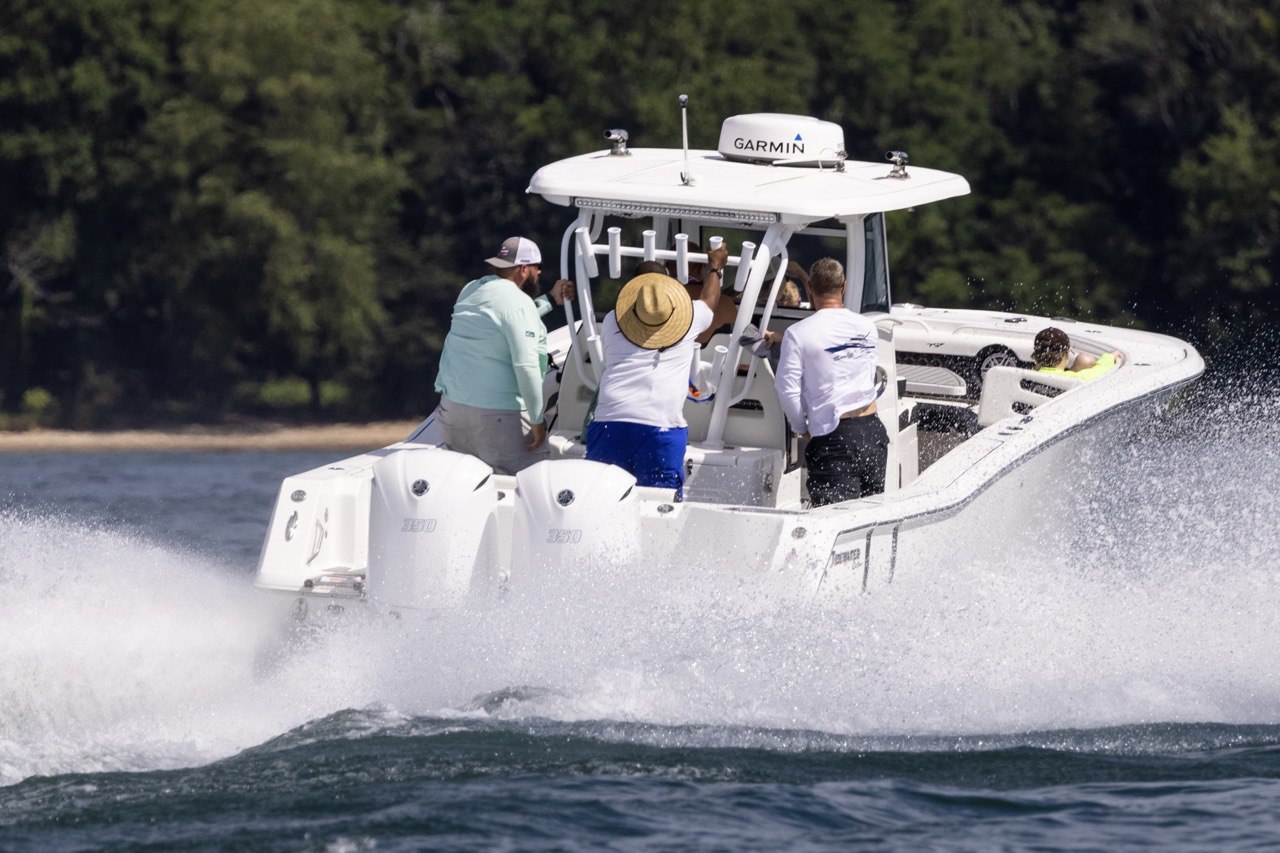 Outboard Service
Lakeside Marine's service department utilizes state-of-the-art diagnostic equipment and software to make precise repairs and our service technicians are factory-trained and certified so each engine is entrusted to a dedicated expert.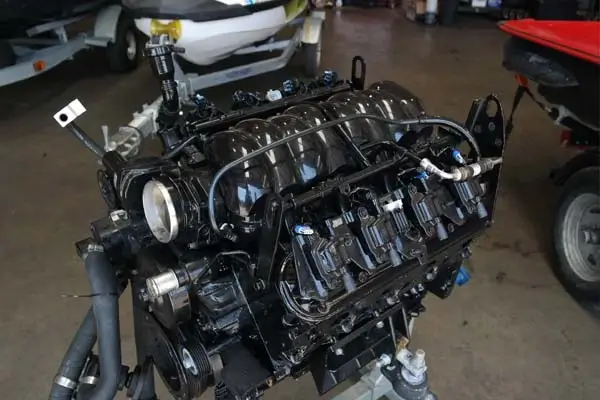 Inboard Service
Lakeside Marine is your shop for all engine services and repairs. Your boating equipment is in the best hands with our highly trained professionals who passionately work to deliver the best and proper solutions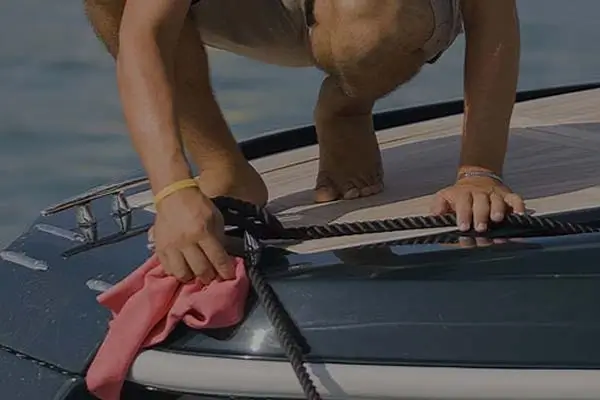 Boat Detailing
Maintain a clean appearance with our assistance. At Lakeside Marine, we use only top products to keep your boating equipment looking like new. We offer a full-service and an express detailing services.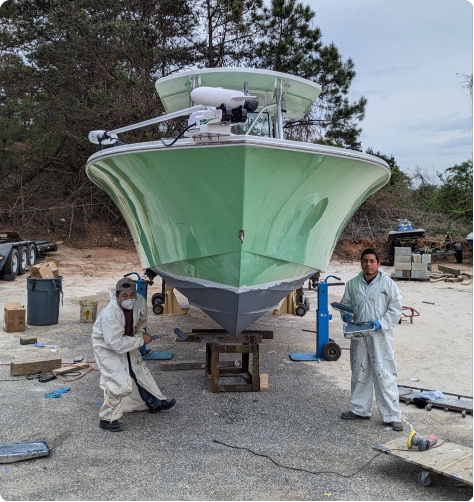 Bottom Painting
Bottom paint saves time and effort to repel aquatic growth while increasing performance. Professional results are guaranteed.


Check out our fantastic reviews
here from Google Business:
I purchased a new boat trailer from Tyler. He did a great job having the trailer prepared and all of the paperwork taken care when I arrived. I would highly recommend Lakeside Marine to anyone who wants to work with a professional company.
Got a Jetski from these guys today ! Tyler was super helpful in the process and even took us out on the lake and gave us a very good learning session and made sure everything was ok. Great group of guys, love working and doing business with people like them!
I called Dane about replacing a motor in my boat (Sea Ray 300) and he gave me a timeline and a price and I even changed the scope of work and asked him to replace the other motor as well and he still kept his timeline. They have a great facility with people who are accountable doing the work. My calls and texts were promptly returned. The guy who built my motors launched my boat and went out on the water to ensure my satisfaction. In a time that many things are uncertain Lakeside delivered and I have enjoyed my boat all summer. I would encourage anyone to give them shot if you are not happy with your current mechanic
Tyler Poteat was very professional and took really good care of me. I traded trailers and got a brand new one from them and he was a man of his words and gave me what he said he would over the phone. I traveled 2 1/2 hours to Lakeside and would do it again. I highly recommend them for trailer sales and anything else you need for boat are jet ski. Honest reliable people there. Jay Aiken under my Sons google acct.
I had one day to get my jet ski winterized (before a weekend freeze). I called Lakeside Marine, and they told me to bring my jet ski now. I pulled my SUV (jet ski trailer still attached) to the front office, and Ian walked out with all the equipment. He winterized my jet ski right in front of me. He explained everything and provided tips for simple jet ski maintainence. I was so impressed with my winterization that I went ahead and had Ian change my oil, oil filter, and spark plugs. Excellent customer service! They are fast, cheaper than other places I called, clean, nice, and very professional. I would highly recommend Lakeside Marina and Motorsports. III
Couldn't have been happier. I had a boat picked up and trailer from Lake Hartwell to Lake Oconee. The couple that came to pick up the boat were great! Very helpful. And the entire process was smooth, easy and exactly what I needed.
We purchased a new boat trailer from James Stuart. Could not have been better taken care of. James spent significant time with us going over every aspect of the trailer, adjustments to be made, and even included a tutorial on how to properly load a boat. He was transparent through the sales process with pricing, highly responsive, and I have full confidence he will be there to answer questions in the future. I give James my highest recommendation.
Chris & Lakeside Team were Awesome! Timely to my needs with great Follow Up & Communication!
This is my 3rd experience with Dane and his crew. They are a top notch boat service & repair shop. Very customer oriented. They are not satisfied until you are satisfied. I always have a great experience at LSM&M. James Stewart, the service guy keeps you up to date while your boat is being repaired or serviced. He is very knowledgeable about what the problem is and works at fixing it at the least cost to you.
I highly recommend this team for your next boat service or repair!
I can't say enough about Gary, Eian and all the staff that support them. It is so rare to have the quality of work that they performed on my Supra these days. True professionals. No corners cut. Amazing end product. They did some mechanical and gelcoat repairs. The gelcoat work that Angel did is top notch. The entire bottom of my boat looks as good as it did when new. I will not use or recommend using any other boat repair shop. Thanks for the great work guys.

Lakeside Marine and Motorsports adheres to the highest standards in marine service, repair, and performance in the industry. Our team is actively pursuing advanced training, cost-effective maintenance plans, and redesigning of poorly or under-designed OEM parts. We are engineering advanced performance parts and engines for both Seadoo and Yamaha watercraft as well as inboard engines, outboard motors, and sterndrive internals.
Dane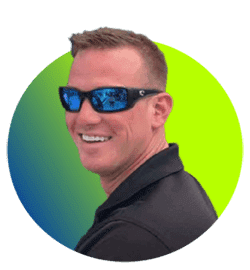 Tom
EIAN
James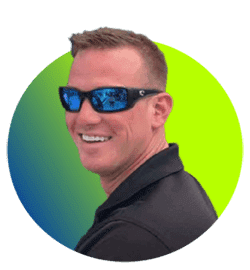 Dane is the founder of Lakeside Marine & Motorsports and lives and breathes boats. He brings a lifetime of the boat and personal watercraft repair experience as well as selling boats.
His passion inspires his team to perform at the highest level of marine service and customer care.
Tom Wiesen is our Content Manager, his field expertise encompasses a lifetime of boating and outdoor experience. 20 years as a wilderness guide in Colorado, he brings his expertise from remote mountain tops to raging rivers.
Tom writes the Copy for all of our service pages, including our blogs and social media posts for Lakeside Marine and Motorsports.
Eian is our senior service technician and leads a professional team of factory-certified technicians with over 120 years of combined experience.
We are thankful for Eian's commitment to bringing customers quality repairs and maintenance that has resulted in Lakeside Marine being voted Best Boat Repair Shop for three consecutive years.
James is Lakeside Marine's sales manager for our booming boat trailer business and used boat sales. James takes care of our customers by ensuring they get the best trailer or boat for their money.
Lakeside Marine has been voted Best Used Boat Dealer for three consecutive years and he gives value to both buyers and sellers to create smooth and successful transactions.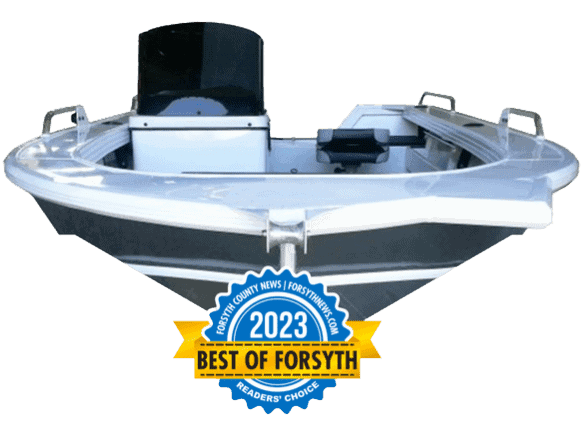 Request a Used Boat Quote