BOAT FALL MAINTENANCE

SERVICE

Fall Proactive Boat Maintenance Program


oil/ filter change



drive service fluid change



top-off engine fluids



top-off hydraulic fluids



inspect steering, tilt, and trim hydraulics



grease all fittings



air filter maintenance



fuel filter replacement



belt inspection



battery strength and charging inspection



wiring and connection inspection



18 point bow to stern inspection



transport service available
A Full List of Fall Boat
Services to Consider:


oil change



drive service/ lower end service



bellows and gimbal inspection



power tilt maintenance



trim tab maintenance



steering system checks and inspection



throttle/ shift maintenance



top-off engine fluids



top-off hydraulic fluids



air filter maintenance



fuel filter replacement



belt inspection/ replacement



ignition tune up



new spark plugs and wires



check battery strength and charging



inspect wiring and connections



fire extinguisher and CO2 system checks



bottom painting



detailing with wash, wax, and interior cleaning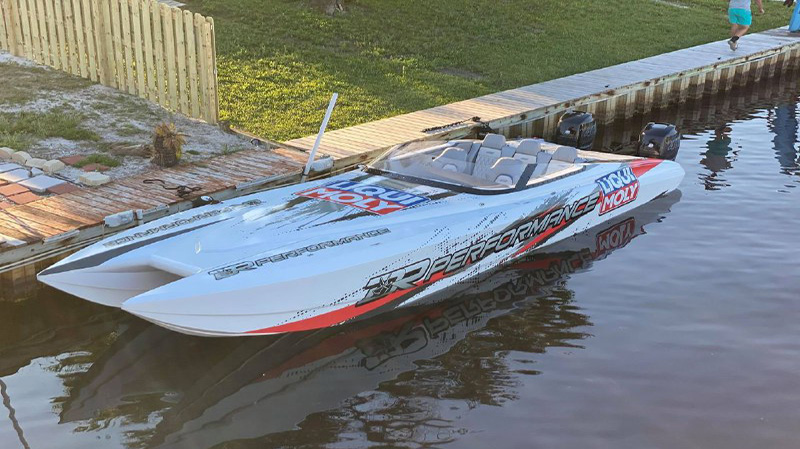 Back to School
Boat Schedule
At the end of the summer it's time to take note of all the things on your boat that aren't working 100% correctly. Fall is a time of year to look ahead and get maintenance done now while issues are fresh in mind.
Create a punch list of items that need to be addressed, or a wish list of upgrades you've wanted to get accomplished. Come spring, you'll be glad you acted now.
Fall is also a time to look ahead and pre-reserve your boat winterization service and schedule your boat for storage. By planning ahead, you'll get vital services performed on time before a sudden change in autumn weather catches you off guard.


Oil change,



Out drive or lower end fluid change



Impeller service



Tune-up



Power trim service



Fuel line inspection



Stereo or electronics upgrades



Throttle and Steering inspection



Fiberglass Repair



air filter maintenance



Custom LED lighting installation
Fall is the start of the boat maintenance season. The steps you take in addressing repairs, performing preventative maintenance, and handling the routine maintenance NOW set the tone for your next boating season. You'll want to prepare your boat for the upcoming season, and at the same time, address all of your boat's operational and performance issues while they are still fresh in your mind.
"Out of sight, out of mind" should not apply to maintaining your boat. Don't suddenly let your memory be jogged with repair issues in the springtime when you should be ready to go out and enjoy boating. Meanwhile, the marina shop is jam-packed with service customers. The wise boat owner plans ahead and does maintenance in the fall and winter seasons when shop technicians can give your precious craft their fullest attention.
Fall boat service is often performed in conjunction with boat winterization. By addressing all of your boat maintenance and repair issues in the fall, you are preparing your boat for a seamless launch in the spring.
Here's what our fall service includes:
Inspection and software updates
Our fall service is more than just a standard winterization. Upon arrival, our 5-star certified technicians do a thorough 40-point inspection on your boat to get a baseline for its current condition. From there, we install all recommended software updates and service bulletins from the manufacturer. Our goal is to keep your boat in top running condition at all times.
Freeze protection
Next, we apply an anti-corrosive, marine-grade antifreeze, stabilize your fuel, and winterize any ballast systems. The key here is freeze protection.
Upgrades
We take care of any upgrades that you'd like to have ready for next season. Common upgrades include adding underwater lighting, heating, sound systems, and cruise control. When scheduling your fall service appointment, be sure to make note of any upgrades you'd like to do this off-season, so you won't have to miss any days on the water during boating season.
Schedule My Boat Fall Service
Email:
customerservice@lakesidemarine.com
Location:
9605 Jot Em Down Rd. Gainesville, GA 30506
Business Hours:
Monday-Friday 9am-5pm
Closed Saturday and Sunday